It's one giant step and an even bigger leap for bigfoot.
Dan Chudzinski, who's a northwest Ohio artist and sculptor, began his larger-than-life rendition of the classic folklore monster — titled "Evasive Species" — during the COVID-19 lockdown in 2020.
"The challenge was: can I do something in high resolution, hyper-realistic detail that when you approach it in a gallery it still makes the hair on the back of your neck stand up?" Chudzinski, who is also the curator of the Mazza Museum at the University of Findlay, said.
He originally wanted to create a 10-foot-tall bigfoot sculpture but settled on just creating the creature's bust. Chudzinski used 400 pounds of clay to make a mold, then finished the silicone exterior with paint and taxidermy hair, installing each hair by hand for three weeks.
"You want to create something that outlasts you, something that is meaningful," he said. Knowing now that I'll never be able to look at the moon the same way, I'll know that I did leave a mark there, a big footprint on the moon. That's pretty extraordinary."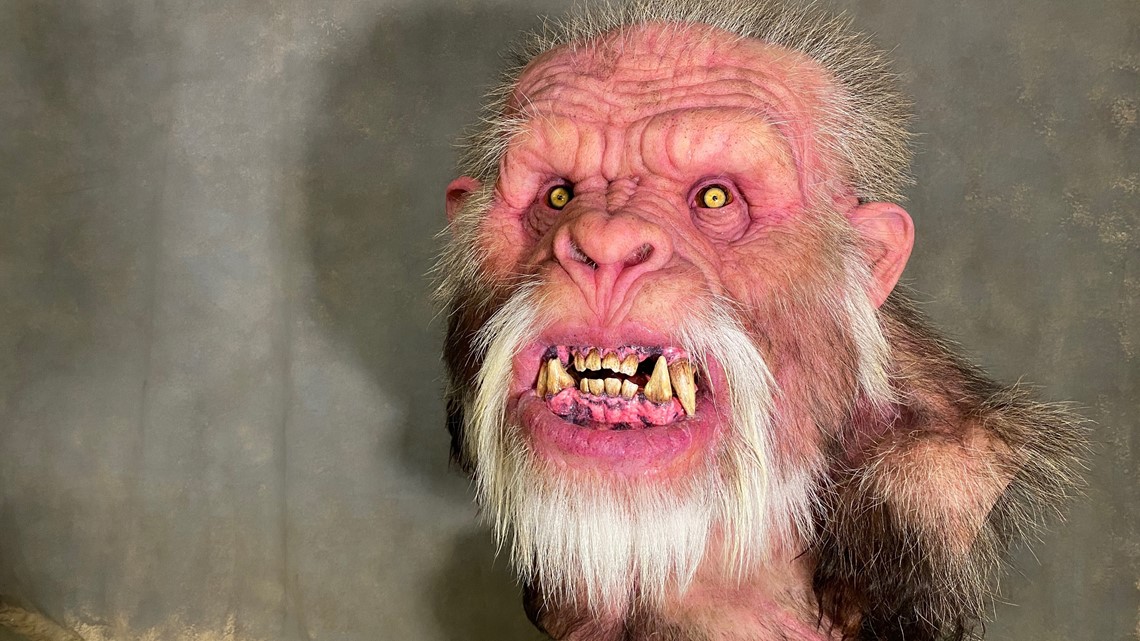 The launch window to send the microfilm with the image of "Evasive Species" to the moon is slated for the fall or winter of 2023 during NASA's Griffin lunar lander mission in partnership with SpaceX.
For more information about the launch, visit lunarcodex.com.
For more wonky stories, follow us on Facebook, Twitter, and Instagram.